Underestimated?


Not by us

We aim to better meet the financial needs of underestimated consumers across the credit spectrum through our mastery of cutting-edge data science and technology and our commitment to mutual success.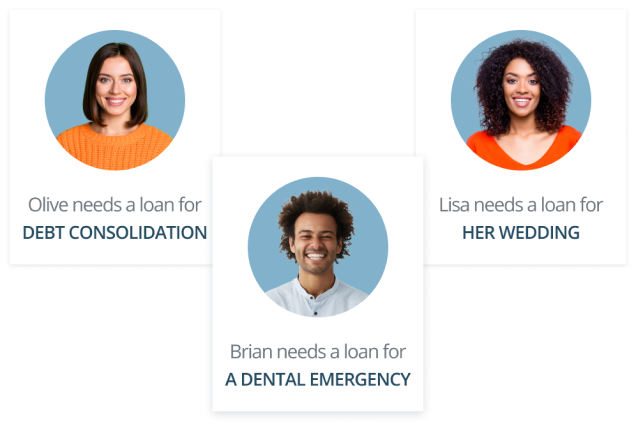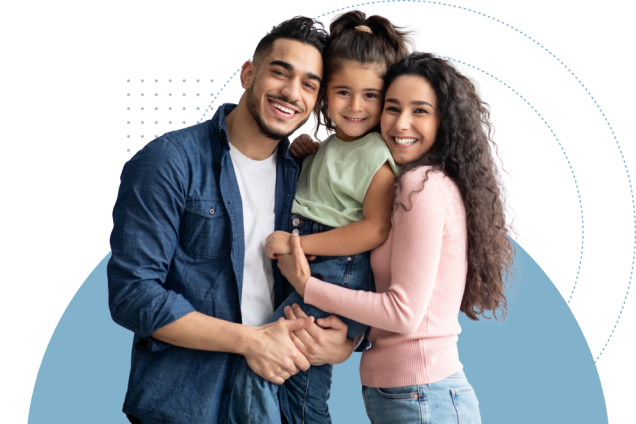 Why

"underestimated?"

ADF uses data to open up access to credit for the tens of millions of underestimated consumers -- people who have traditionally been frozen out of borrowing altogether, or unable to borrow at rates that reflect their true creditworthiness.
39%
of American adults could not cover an emergency expense of $400 without assistance.1
42%
of U.S. adults cannot access credit at prime or mainstream prices.2
How

ADF helps

We believe the problem isn't risky customers. It's the way financial institutions have treated them. And so we built an innovative, AI-powered financing platform that alows us to match customers with loans they can afford to repay at risk-appropriate rates.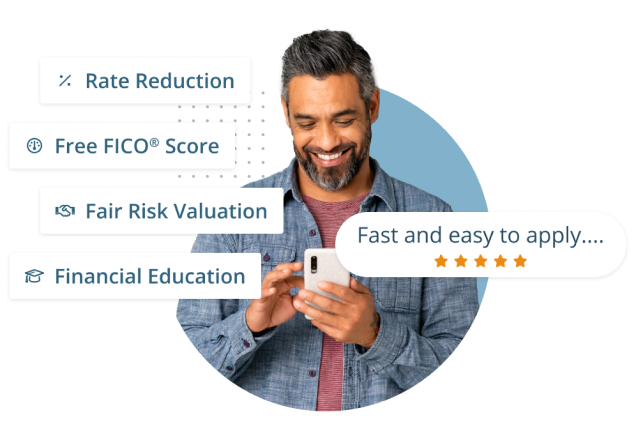 A case study in

customer success

Our platform is built to help customers climb the credit ladder. Here's a real-life example of one customer's journey.

We used our AI models to underwrite an underestimated customer in September 2018. Based on performance, we refinanced them at a lower rate for a higher amount. Over the next two years, the customer returned to Personify Financial for two new loans.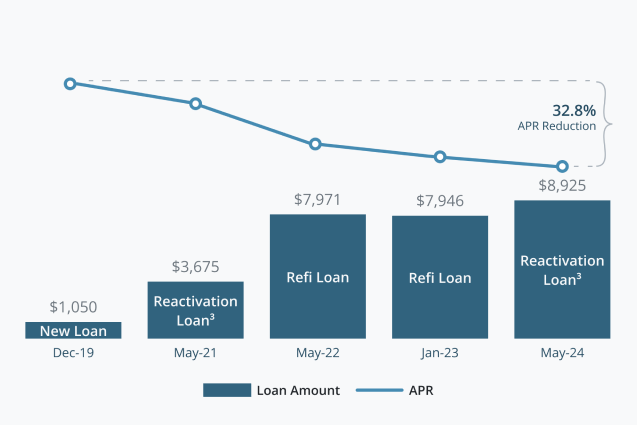 The customer was able to lower their APR by 25% and access $15,000+ in additional credit...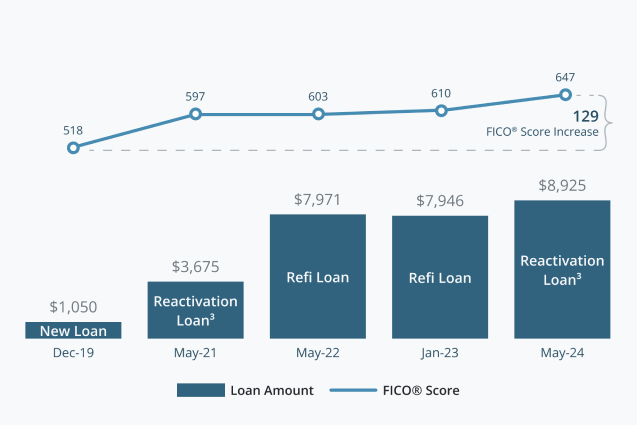 ... while boosting their FICO® score by more than 100 points.
---
1 May 2019 Federal Reserve System Board of Governors Report on the Economic Well-Being of U.S. Households in 2018. 2 Financial Inclusion and Access to Credit, Oliver Wyman, 2022. 3 A reactivation loan is a loan provided to a former customer who has paid off their prior loan(s) in full.