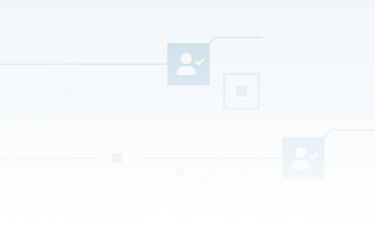 Privacy Policy effective date: October 1, 2020
Applied Data Finance, LLC ("Company," "ADF," "we," "us," and "our") respects your privacy. This privacy policy ("Privacy Policy" or "Policy") describes our privacy practices in relation to the ADF website, available at www.applieddatafinance.com (the "Site"). We have created this Privacy Policy to let you know what information we may collect from you on the Site and through the Service and how we may use that information. Please take a moment to review the terms of our Privacy Policy. By using the Site and participating in the Service, you agree to accept the terms of our Privacy Policy. If you do not agree to the terms of this Privacy Policy, please do not use the Site. ADF is the parent company to several state-regulated online lending and/or servicing companies doing business as Personify Financial or Personify Loan Services, respectively. This web site's contents do not signify a solicitation or offer for loans, nor a solicitation for servicing accounts. All communications with the company are deemed confidential. Any unauthorized reproduction, distribution, or disclosure is prohibited without the company's express written consent.
ADF owns and operates the Site. Through the Site, ADF provides general information about ADF and its subsidiaries for evaluation by current and prospective partners, vendors, or employees. ADF utilizes third party vendors, third party affiliates, and a variety of media advertisements to promote the Site to individuals interested in interacting with ADF or the Site.
We recognize the importance of protecting your personal information. We collect and retain information about you to communicate with you and to process your requests for products and services. Except as explained here in our Privacy Policy, we do not sell nonpublic personal information about you, nor do we share this type of information with anyone other than our affiliates, and then only when you agree to the terms of this Privacy Policy and allow us to share your information with our affiliates. The examples in this Privacy Policy are illustrative only and are not intended to be exclusive.
When you visit and interact with the Site, we collect information about you, including personal information. personal information is information that identifies, relates to, describes, is capable of being associated with, or could reasonably be linked, directly or indirectly, with you. The following explains the categories of personal information we collect from you and how we collect such data.
Communications with ADF: When you contact ADF by telephone, or e-mail, we collect identifiers and any other personal information you choose to provide, as explained below.
Telephone: When you contact ADF by telephone, we will collect the telephone number that you use to call ADF. ADF records its telephone calls for training and quality assurance purposes. During a call, ADF may additionally collect your name, address, and e-mail address. If you are a business contact for a commercial client or prospect, this may include business personal information.
E-mail and Electronic Means: When you communicate with ADF via e-mail or other electronic means, we will collect your e-mail address, name, and any personal information you voluntarily choose to include in the communication so that we can respond to your questions and provide you with quality service.
Automatic Collection: Information about your computer hardware and software is automatically collected by ADF and may be shared in aggregate with third parties whose services are used for traffic analysis purposes. This information includes: your IP address, browser type, domain names, access times and referring Web site addresses. This information is used to maintain and improve the quality of the service and to generate statistics regarding use of the Site.
The site does not use third party databases to correct or update the information you submit to us for any reason.
The Site uses cookies, pixel tags, analytics tools, and other similar technologies to collect information about your equipment, browsing actions, and patterns to help our Site function effectively, improve the services we provide, and assist us with our marketing as set forth below. These technologies collect the following information about you from your browser whenever you access or use the Site.
Web Browsers: Like most site operators, we gather non-identifying information from your computer and internet connection of the sort that web browsers, depending on their settings, may make available. That information includes your Internet Protocol address, operating system and browser type and version number, and the locations of the web pages you view right before arriving at, while navigating, and immediately after leaving, the Site. Such information helps provide information on traffic data and location data, date and time of access, frequency and other communication data and details of referring websites actions, and patterns.
Cookies: A cookie is a piece of data stored on the user's hard drive containing information about the user. Usage of a cookie is in no way linked to any personally identifiable information while on our site. If a user rejects the cookie, they may still use our site however without cookies the user may not have access to certain features on our site. Cookies can also enable us to track and target the interests of our users to enhance the experience on our site. To do this we may use a 3rd party tracking utility service. We and third-party service providers may use cookies to understand the usage of the Site to improve our design, effectiveness and functionality, to understand how the Site is used generally and by you, to display information to you more effectively, to personalize your experience, to understand how you engage with our offers, advertising or campaigns, to analyze and understand user activity and trends, and for security. Cookies also allow us to present information to you in a more effective and meaningful manner. Additionally, some of our business partners use cookies on our site (for example, advertisers). However, we have no access to or control over these cookies once set on our site.
Data Analytics: We may use third-party data analytics service providers to measure the web traffic on different parts of our Site in order to improve it. The tracking information may include detailed data about what you do on our Site, such as the web pages you visit and for how long and the websites you visited directly before and after coming to our Site. In addition, first-party cookies and third-party cookies are used to report how your ad impressions, uses of ad services, and other interactions are related to visits to our Site. We use this information to assess whether our users match the expected demographics, and determine how key audiences are navigating the content.
The Site is designed and intended for adults. ADF does not knowingly collect personally identifiable information from minors under 18 years of age. If we obtain actual knowledge that a user is not at least eighteen (18) years of age we will promptly delete information associated with that user. If you are a parent and you believe ADF has collected personally identifiable information about your child who is a minor under 18 years of age, please contact us as contact@applieddatafinance.com.
Our Site does not respond to browser "Do-Not-Track" signals. Our Site provides users the opportunity to opt-out of receiving communications from us and our partners as previously described above. To remove information from our database to not receive future communications or to no longer receive our service you can send e-mail to contact@applieddatafinance.com.
Please note that participation in certain activities on our Site may be limited if personally identifiable information is not submitted for the user. E-mail addresses and phone numbers received in an opt-out request will be added to our internal Do-Not-Contact registry within ten (10) Business days following receipt.
This web site contains links to other sites. Please be aware that Company is not responsible for the privacy practices of such other sites. We encourage our users to be aware when they leave our site and to read the privacy statements of each and every web site that collects personally identifiable information. This privacy statement applies solely to information collected by Company even in cases where we may frame another site with our own.
We use a variety of security technologies and procedures to help protect your personal information from unauthorized access, use, or disclosure. For example, we store the personal information you provide on computer systems with limited access, which are located in controlled facilities. When we transmit highly confidential information (such as a Social Security number or bank account information) over the Internet, we protect it through the use of encryption, such as the Secure Socket Layer (SSL) protocol.
We cannot ensure that all of your private communications and other personally identifiable information will never be disclosed in ways not otherwise described in this Privacy Agreement. By way of example (without limiting the foregoing), we may be forced to disclose information to the government or third parties under certain circumstances as required by law, third parties may unlawfully intercept or access transmissions or private communications.
In addition, as noted above, if you opt-out of future contact from Company by using the opt-out mechanism provided in each e-mail we send to you on behalf of a third party service provider other than Company, we will provide your email address to the third party service provider so that the third party service provider can add your name and contact information to its own do-not-contact list.
Finally, Company reserves the right to disclose member information in special cases when we have reason to believe that disclosing this information is necessary to identify, contact or bring legal action against someone who may be causing injury to or interference with (either intentionally or unintentionally) Company's rights or property, other visitors, members, or anyone else that could be harmed by such activities. Company also reserves the right to disclose visitor or member information when we believe in good faith that the law requires it.
We reserve the right to disclose your personally identifiable information as required by law and when we believe that disclosure is necessary to protect our rights and/or comply with a judicial proceeding, court order, or legal process served on our Web site.
We share the contact information and other data you submit on the Site affiliated companies such as our Professional Employment Organization in order to fulfill requests we receive from you and for other business purposes. An "affiliate company" is a company under legal contract with ADF to fulfill services or is a company owned in whole or in part by ADF.
We restrict access to nonpublic personal information about you to those employees who need to know that information to provide products or services to you. We maintain physical, electronic and procedural safeguards that comply with federal standards to guard your nonpublic personal information against unauthorized access or use.
Maintaining the accuracy of your information is a shared responsibility. We maintain the integrity of the information you provide us and will update your records when you notify us of a change. Please contact us at the address or phone number listed below when information concerning you changes.
We may update this Privacy Policy from time to time. Your continued use of the Site after any update will constitute your acknowledgment and acceptance of the terms and conditions in this Privacy Policy. We will notify you about material changes to this Privacy Policy in accordance with applicable laws.
If you would like to verify any data that we have received from you, make any corrections or disable the use of your personal information, please contact us at contact@appliedddatafinance.com.
By providing us with your email address, postal address, or telephone number (Contact Information), you hereby consent to receive contact from ADF related to the purpose for which you provided your Contact Information and thereby registrants waive their right to file a claim with the FTC or any other agency in reference to these calls or contacts. By providing your wireless telephone number you are providing consent for ADF to contact you at the number provided through wireless call or SMS message. Such contact may occur, and by continuing your use of the Site you provide authorization for ADF to call or send SMS messages through, and automatic dialing device or system, or through the use of an artificial or pre-recorded voice. Your cellular provider's Message & Data Rates may apply to our confirmation and all subsequent SMS messages. You may opt-out and remove your SMS approval for additional messages by sending "STOP", "END", "CANCEL", "UNSUBSCRIBE", "REMOVE", "QUIT" or "STOPALL" to the SMS text message you have received. If you remove your SMS approval from our database, your number will no longer be used for secondary purposes, disclosed to third parties and used by us for third parties to send promotional correspondence to you.
Data obtained from you in connection with this SMS service may include your name, address, cell phone number, your provider's name, the date & time, and content of your messages. We will not be liable for any delays in the receipt of any SMS messages, as delivery is subject to effective transmission from your network operator. SMS message services are provided on an AS IS basis.
For additional help, or for additional information regarding our SMS services, please email us at contact@appliedddatafinance.com or reply "HELP" anytime from your mobile device to the message you receive.